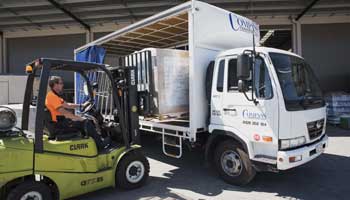 Compass Transport is a small transport company that offers freight services to customers across Queensland.
We come with decades of eperience in the freigh tindustry and work tirelessly to ensure timely and safe delivery of customer shipments. Compass Transport offers a range of services, including same-day, express, and overnight delivery services. The company prides itself on providing professional and reliable customer service and treating every freight job equally.
If you are looking for fast/safe/secure delivery services in the Gold Coast area, Compass Transport has got you covered. Unlike most other delivery companies, reliable delivery is the norm for Compass Transport. We undertand that reliable delivery schedules are critical to its customers and are committed to providing efficient, and speedy services. With a solid guarantee that your shipment will reach the destinatino as promised, Compass Transport ensures that you won't need to worry about your delivery.
Based in Brisbane, Compass Transport also offers next-day delivery services to the Gold Coast, Sunshine Coast, and Toowoomba areas. The company's overnight shipping service ensures that your shipment gets to its destination the next day, as expected. Whether you are in the Gold Coast, Sunshine Coast, or Toowoomba, Compass Transport will get your shipment to it's destination promptly.
We've developed a reputation for delivering specialist commercial kitchen equipment amongst other custom odds and ends. Compass Transport is a trusted partner of one of Australia's biggest fast-food chains, which proves its specialist expertise in this area. The company applies the same level of commitment and expertise to every delivery job it completes, ensuring that everything stays on schedule, and the equipment reaches its destination safely.
Compass Transport also offers pallet delivery services to customers across the Brisbane, Gold Coast, Sunshine Coast, and Toowoomba areas. The company's pallet delivery service is comprehensive, reliable, and competitively priced. With years of experience in pallet deliveries, Compass Transport guarantees that your goods will reach the recipient safely and intact.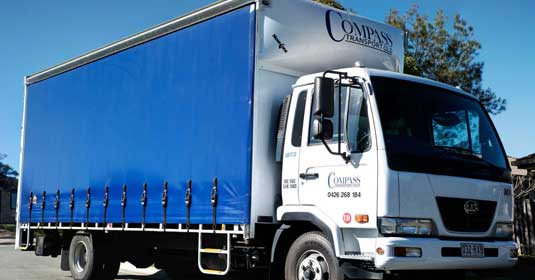 The company has a strict schedule that it always adheres to, ensuring that it meets its customers' needs. If you need any delivery services in the Gold Coast or the wider Queensland area, Compass Transport has a team of professionals ready to assist. The company offers fair and reasonable pricing, and its team members are always available to provide you with all the details you need to know about its services.
We understand that different customers have different requirements, and we're always ready to be flexible and adaptable to meet those needs. Whether you need same day, express or overnight delivery, we can work with you to create a schedule that suits you.
Our team is experienced in handling all kinds of freight, so no matter what your requirements are, we can help you find a solution that works. We pride ourselves on our excellent customer service, and we're always available to answer any questions you might have.
So if you're looking for a reliable and professional transport company to handle your freight needs in Queensland, look no further than Compass Transport. We're committed to providing you with the highest quality service, and we'll work tirelessly to ensure that your delivery is made on time and in perfect condition. Get in touch with us today to learn more about how we can help you with your transport needs in the Gold Coast, Brisbane, Sunshine Coast, Toowoomba, and beyond!