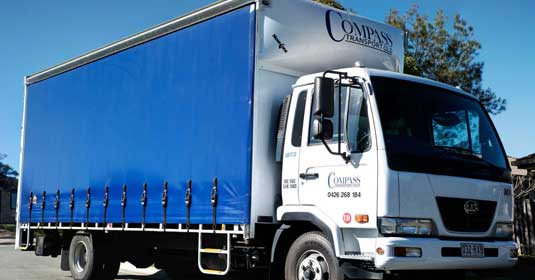 Here at Compass Transport, we're proud to serve customers across Brisbane with their freight needs. Our freight service is established and used by many companies, both big and small, across Brisbane. We offer a range of services, including same day, express and overnight delivery services. And we're always happy to talk to you about your needs before you start using our services.
We have an experienced team of people in place waiting to help you and assist you. They work hard to get your delivery to its destination on time and safely. The service you receive from us will be professional and reliable from the first money you contact us until the job is done. We take customer service seriously and we treat every freight job equally.
There's so much to learn about our freight services, and we're keen to talk you through everything we can do for you. We know it's important that you have all the information before deciding which companies to trust with your freight and delivery needs, so read on to learn more about what we do at Compass Transport.
Same Day Delivery Around Brisbane
Between Monday and Friday each week, we offer a same day delivery service around Brisbane. We know that our customers need deliveries to be carried out urgently and at short notice sometimes, and we're proud to be able it help them with that. Our same day service is reliable, efficient and we are committed to providing you with the speed of delivery you paid for. Lots of business across Brisbane have seen for themselves that we're capable of delivering on the same day without any problems at all. There's no reason we can't do the same for you.
This service is not something out of the ordinary for us either. Unlike most other delivery companies you'll find operating in Brisbane, same day delivery is actually the norm for us. This is our standard service because we understand that the sooner the delivery is carried out, the better is for you, the customer. And we always do everything we can to keep our customer satisfied with the service they receive. We will offer a solid guarantee that your shipment will reach your recipient on the same day, so you won't need to worry about it.
Next Day Delivery to the Gold Coast, Sunshine Coast & Toowoomba
We even offer a fast delivery service when you need to have something delivered outside the area. Our overnight shipping service allows us to get your delivery to your recipient the next day. There's no reason why your delivery has to be delayed for a long time just because you want it delivered outside of the area. Dependent on availability, we'll get your shipment to your recipient in places like the Gold Coast, Sunshine Coast and Toowoomba the following day. These shipments are just as important to us as local ones.
You should get in touch with us if you want to book a delivery out of the area. The sooner you let us know about it, the sooner we'll be able to give you a quote and arrange pick up from you. In most cases, we'll be able to offer you a guaranteed next day delivery service without any problems. A member of our team will be on hand and happy to talk to you about your needs and what we can offer you, so don't hesitate to get in touch and make arrangements with us. It's all very easy and straightforward.
Specialists in Commercial Kitchen Equipment
Approximately half of the work we do involves delivering specialist commercial kitchen equipment to its destination. We work with one of the biggest fast food chains in Australia, which proves the specialist expertise we have in this department. They trust us to get the job done in a fast and reliable way. So if you have any commercial kitchen freight needs, we believe we're in the best position to get that work done for you to the highest of standards. No other company has the experience and knowledge of this type of work that we have.
It's a huge responsibility to be supplying the kitchen equipment of one of the biggest restaurant chains in the country, and we don't take that responsibility lightly. It's important to us that we never get complacent or take things for granted. And we apply that same way of thinking to every delivery job we complete. Everything stays on schedule and the equipment reaches its destination safely. There's no need for any fuss or problems when companies trust us with their most vital and necessary equipment.
We Can Meet Your Pallet Delivery Needs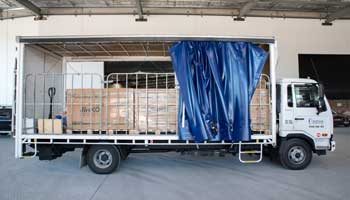 Another type of delivery that we have lots of experience with is pallet deliveries. We have a very comprehensive, reliable and competitive pallet delivery service. We offer this service to customers all across the Brisbane, Gold Coast, Sunshine Coast and Toowoomba areas. We're always happy to talk to new customers about our pallet delivery service and provide them with a quote for their needs, so don't hesitate to get in touch. We have team members able to help you out and tell you all of the details you'll need to know about this service.
We've completed plenty of pallet deliveries over the years, so you can trust in us to offer the most professional and reliable service possible. We understand how important it is for our customers to know that their goods will reach the recipient safely and intact. We can guarantee that's what will happen. You won't need to worry about any of that when you use a trusted service like ours. Our pricing is very fair and reasonable as well; you can find out more about how much it'll cost by getting in touch.
A Schedule to Meet Your Needs
We have a strict schedule that we always stick to because this allows us to meet the needs of each and every one of our customers. As has already been outlined above, we provide a same day delivery service for customers across Brisbane. And when you want to have something delivered outside of the area, we ensure that it gets there as soon as possible, usually the following day. This is all possible thanks to our professional forward planning that enables us to stay on track and on schedule at all times throughout the working week.
Our number one commitment is to meet the needs of our customers. To ensure that, we delivery to the Sunshine Coast on Mondays, Wednesdays and Fridays. On Tuesdays and Thursdays, we complete deliveries to the Gold Coast. We'll make you fully aware of when your shipment will be received by the recipient when you get in touch with us and arrange things. Clarity and assurance are what we're all about at Compass Transport, so you can feel confident putting your full trust in us.
Courier Services for Small Deliveries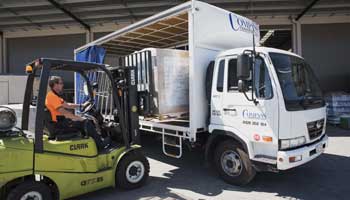 As well as offering larger freight services, we also offer a courier service that you can take advantage of. This service is ideal for any small deliveries you might need to make for whatever reason or purpose. Even with these smaller deliveries, we fully understand that each customer is different and has a variety of different needs and requirements. That's why we make sure that we approach each task with a fresh mindset and ensure that your individual and unique needs are met correctly. This enables us to get the job done to the highest standard possible.
We'll work hard to get your shipment to its destination rapidly and safely. That's something that we can guarantee, no matter how big or small your shipment might be. You can contact us and speak to a member of our team about how we can help you. We know that each shipment is different and each customer unique. We want to hear from you what your needs are and how we can approach the job for you, so don't hesitate to contact us at the soonest opportunity.
Able to Get the Freight Long Distances to Deliver for You
As well as offering a range of local services, we're able to deliver over long distances in order to meet your needs. We can travel as far North Queensland, as well as far inland as Mount Isa if necessary. We're always keen to meet your needs, and that's why we're always willing to go the extra mile. How we fit these kinds of freight jobs in will depend on our schedule at the time, but we will be more than happy to help you and work around your needs in whatever ways we can.
If you do need to have your shipment taken far away from the local area by our team, you'll be given a price for the job upon application. We'll work it out for you and find the most affordable way to complete the delivery for you. Our prices are always very fair and reasonable considering the expert and professional service we offer to each of our customers. Even if you're not sure about whether we'll be able to help you with your shipment, you should get in touch and talk to us about it. You won't know for sure until you contact us.
A Wide Range of Deliveries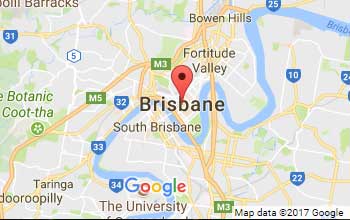 We have a very wide range of delivery services for you to take advantage of. We can get your shipment just about anywhere you want to get it to in the areas mentioned above. And we offer services suitable for large kitchen equipment, items of long lengths, pallets and even the ugly stuff. Our services are more than capable of meeting your needs and helping you get your shipment to where you need it to be. Our range of delivery services is provided by a team of highly professional and experienced people who are keen to help you.
Having already delivered a massive range of items and products for customers, we're very confident that we'll be able to deal with whatever you might throw at us. We've delivered things like motorcycles, furniture, kitchen appliances and equipment, engines, timber, fridges, freezers, computer equipment, solar panels and even a life size gorilla in the front seat. As you can see, we've done it all and we've seen it all, so no matter what your delivery needs are, you can trust us to get the job done for you.
A Track Record of Delivering for Major Companies
We have a track record delivering for companies that are among the biggest in their fields. With our track record, you can trust us to get the job done for you, no matter how big or small your business might be. We've already done work for businesses that have a presence all over the world and that are recorded as some of the biggest on the planet. We're proud to serve those businesses and we'd be just as proud to serve yours as well. All of our customers, no matter their size, receive the same reliable, trustworthy service.
Among the companies that we've completed work for are the giants of the fast food industry, such as Subway and Burger Urge. We've also worked with huge brands like Woolworths, 7 Eleven, Banjo's Café and Bakery and BP Aust. On top of that, we've worked for some of the biggest and best hotels in Australia, including Q1, Salt, Hilton and the Marriott Hotel as well. Howard Smith Wharf in Brisbane City is one of the latest developments and we were trusted to deliver over a million dollars worth of kitchen equipment in a 3 month period. These companies trust us to deliver for them, and it should prove to you that you can trust our team as well. We'll be more than happy to prove ourselves to you directly.
Finding the right freight service for your needs is vitally important to you and your company. We understand that, and we believe we're best placed to offer you what you need. Having already helped lots of customers around Brisbane, our track record speaks for itself. So, don't hesitate to get in touch and talk to us about what we can offer you if you're interested in using our freight services.