There is nothing harder to find in Brisbane than reliable freight transport. So many customers become dissatisfied when their service isn't same day or as express as they would like, and so knowing who to turn to is difficult! Luckily, Compass Transport is on hand to help. Serving customers throughout the South East corner of Queensland, we regularly cover Brisbane, the Gold Coast and Sunshine Coast; as well as further afield.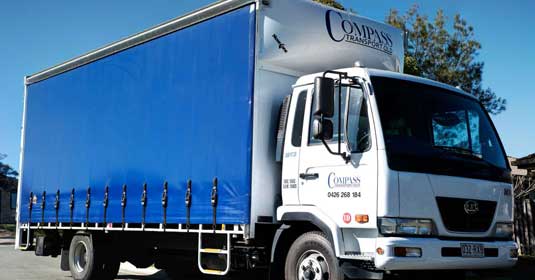 We understand that the right transport option is an increasingly crucial priority for you, which is why we customise our service to suit your individual needs. We know that you won't have the same expectations and requirements as another customer, and no matter where you need your pickups and deliveries, we will bend over backward to get you the service you need. We are in the midst of a digital evolution, which is enabling everyone to send items to people from all over the world, which is why ensuring that all items reach their intended destination in perfect health is essential. It's not just a business thing, either.
As products and services change, custom freight is becoming the preferred choice in business transport. However, if you're going to take this option, it's imperative that you find the right company to do it for you.
What To Expect From Compass Transport
When you need custom freight, as compared to traditional post services, you need someone who can work 'with you', not just with the numbers. At Compass Transport, we understand this and aim to maximise the "job-well-done" experience for our customers. It's your job to find the company that ticks all the right boxes for you, and it's our job to exceed those expectations so that you won't want to go anywhere else. Check out some of the benefits of choosing Compass Transport.
    Fast, Reliable Deliveries
People want things delivered and they want them delivered yesterday. Our truck is in great condition and always up to the task. We offer a fast and reliable service for all of our customers. 9 times out of 10 (and depending what time of day you call)  we offer next day delivery with guaranteed results, no quibbles. Here are our three delivery options for your custom freight needs:
Same Day
At Compass Transport, we are same-day delivery specialists and we love it that way. We get your urgency to get your things delivered, and we aim to live up to those expectations. Unlike many other shipping companies, same-day collection and delivery is our standard service. We guarantee that your shipment will be with the recipient the same day if this is what you want.

Express
We understand that sometimes even same day isn't fast enough, but as we said, we can't go back in time. However, you can still prioritise your same day delivery. Our express service guarantees that your urgent orders will be in the right place, at the right time, without the stress.
Overnight
We may serve the Brisbane, Gold Coast and Sunshine Coast areas, but if you need to ship something outside of these areas, we can offer overnight shipping, dependent on availability. Contact us via our website or via phone to see if we can help.
Reliable Vehicles
Any reliable custom freight transport service will naturally need to provide reliable vehicles. Whether this is in the form of a full fleet of vans and trucks, or the use of the rail services to get the job done, it's important that reliability is prioritised. At Compass Transport, we know you need the information, and it's why we are more than happy to provide you the details about our truck – 
* When we chose our truck, we carefully considered exactly what you needed. For that reason, we chose the UD MK5 – we knew that not all trucks are created equal.
* The UD MK5 is a 10 pallet tautliner/curtainsider, which also features gates for added security during transport.
* A curtainside design offers a number of benefits over pantecs or those that need tarpaulins.
* Tarpaulins take a considerable time to remove and replace, especially if it rains. In comparison, tautliners can reduce collection and delivery times by over an hour. Pantecs have limited access to the contents, while tautliners allow easy access to all parts of the freight, making it easier to load and unload partial loads, and speeding up multi-drops.
* In terms of shipment size, the UD MK5 offers a 4500kg carrying capacity and a 2 tonne tailgate lifter. This provides our clients with the flexibility to ship orders of all shapes and sizes, from a single crate to a full load.
Tracking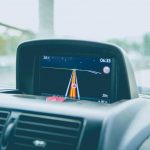 If you know that your freight transport company can deliver your goods reliably, and on time, you don't have to worry. It's always stressful to wait for delivery confirmation. At Compass Transport, we'll keep you in touch personally with the details of your deliveries, giving you peace of mind during the day.
Personal Service
At Compass Transport, we know how important it is that your get a reliable, flexible, and professional service no matter what. Customer service lies at the heart of everything we do and it's for this reason that we offer personal service. We want you to get the service you want, and we will endeavour to ensure that you find us as efficient and professional as we are telling you that we are. Communication is vital in all aspects of business but is especially important after pick up. A tailored and friendly service can make all the difference to your transport needs, and we know it.
Flexibility
Business Transport services like what you get with Compass Transport are there to assist you with whatever you need. If you're aiming to send out dozens of packages and parcels, we've got you covered. If you need to send out just the one item, we've got you covered there too.
Our Location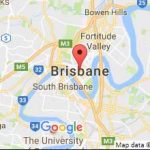 We pride ourselves on offering our customers a service that is focused on their needs, which is why customer service is at the heart of everything that we do. As a Brisbane Southside based transport company, we are serve our local area and we do it well. Our businesses and residents know our service is reliable and we are as efficient as we say that we are. As well as delivering within Brisbane, we work with customers across the region, with our standard delivery area extends to Gympie on the Sunshine Coast, Tweed Heads on the Gold Coast, and as far inland as Toowoomba. If you need something shipped within these areas, call us on 0426 268 184 or contact us by email for a free quotation or to book your shipment.
A Name You Can Trust
Compass Transport is a trusted name in custom freight in Queensland. We have a comprehensive range of transport solutions and services and whether you're a business, a resident or part of the local government, we can offer you delivery solutions right now – not in three to five business days. We deliver not only the standard services, but even the big-ass ugly stuff! If you have anything you need shifting that our competitors won't touch, give us a call and let us know. In the majority of cases, we can get it shifted for you and if we can't, we'll set you up with someone who can.
Whether you've got long lengths that need delivering or pallets that need moving, Compass Transport are ready to answer your call. We are also a supplier of transport to one of Australia's largest food chains, delivering cookware to the south east Queensland area. So, you know that when you get our service, you're getting a name that you can trust. Don't believe us? Give us a call and we'll be happy to pass on some testimonials from our customers before you.
Compass Transport are a local and innovative transport company that provides for our customers and their needs. If you need something shipped and you want it done by the professionals, then calling us on 0426 268 184 is going to be the answer! Let's get our heads together and talk about your custom freight needs – we're confident you won't look back.