17 Dec

6 Tips to Make Sure Your Freight Arrive on Time and In One Piece!

Have you recently been tasked with organising the delivery of a product for your business? Perhaps you need to deliver a refrigerator from one shop to another, and you don't really know where to start? It's essential that you make sure your freight arrives on time and in one piece, so here are some tips to guarantee this happens:
    Call Compass Transport!
Yes, the easiest way to guarantee the safe delivery of your freight is to contact a transport company. Here at Compass Transport, we specialise in freight transportation across Brisbane and the surrounding area. We have all the skills and services in place to ensure that your product makes it from A to B in one piece, and on time as well. With a proven track record and years of experience in this industry, you can trust that we'll do everything in our power to look after your shipment and deliver it successfully.
    Get A Specified Delivery Slot
One of the best ways to make sure your freight arrives on time is by organising a specific delivery slot for it. At our freight company, we provide Express Delivery options that can ship your product on the same day. Not only that, but you have the opportunity to request the time you need the shipment to reach its destination. By booking or arranging a time slot, it means your goods will get to where they need to be on time, with no complications. A lot of companies don't offer this, which means you could be waiting around all day for your shipment to come in. When people rely on you to get this delivery sorted, it's never a good look if you can't give them a specific time!
   

Package Your Product Securely
Before you start contacting a freight company to deliver your product, you need to ensure that everything is packaged securely. This does two things; it makes your freight easier to move, and it keeps it protected from any bumps and bruises. Even something simple like protective bubble wrap will go a long way to ensuring your package arrives without any scrapes or signs of damage. To go along with this, you need to ensure your freight transport company has a well-protected truck too. At Compass Transport, our vehicles come with gates to offer additional security, along with protective material that covers the freight. This prevents damages to any shipments, meaning it all arrives in the same condition.
   

Choose A Freight Company With Experience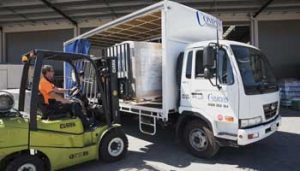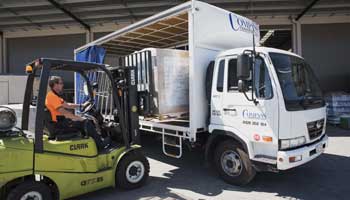 Experience is so vital when it comes to delivering freight from place to place. You can't put your trust in a transport company that doesn't have years of experience doing this type of work. The more something is done, the more knowledge is gained. As such, a freight company with experience will know all the best routes to get your freight delivered on time. They may have access to shortcuts or different routes that other companies are unaware of. With over three decades experience in the freight transport world, you can feel confident that Compass Transport knows the ins and outs of delivering your goods, and can do so with ease.
   

Make Sure The Truck Can Handle Your Load
A common freight transport mistake is organising everything without checking if the trucks can handle the size or weight of your loads. This often ends up with the delivery company turning you down at the last minute because it's unsafe for them to load your heavy equipment/products onto their vehicle. You need prior reassurance that the trucks can definitely handle all your weight, so this never becomes an issue. Here at Compass Transport, we use the Mitsubishi Fuso Curtainside with 2t tailgate lift truck with a carrying capacity of 4500kg. What's more, the majority of our service focuses on heavy-duty commercial kitchen equipment, so we're used to carrying large things like industrial refrigerators, etc. As such, there's no danger that we can't carry your load from point A to B!
   

Speed Up Loading/Unloading Times
Often, the journey itself isn't what takes a long time. Instead, it's the process of loading and unloading the products onto the truck. If you don't do this as efficiently as can be, it can take an extra hour or so off the overall delivery time. This can sometimes mean you don't get your freight delivered on time, which looks bad on you and puts you in deep water with your boss. Thankfully, our trucks are specially designed to reduce loading/unloading times. It's a speedy process as our curtainsider trucks provide easy access to the loading bay, meaning we don't have to detach and reattach any tarpaulin or other materials. It streamlines the whole process, reducing the overall delivery time and ensuring your goods arrive at the right time.
We appreciate that organising the delivery of freight can be very stressful. So, at Compass Transport, we like to make things easier for you. Call our team today, and we will guarantee your freight arrives on time and in one piece!