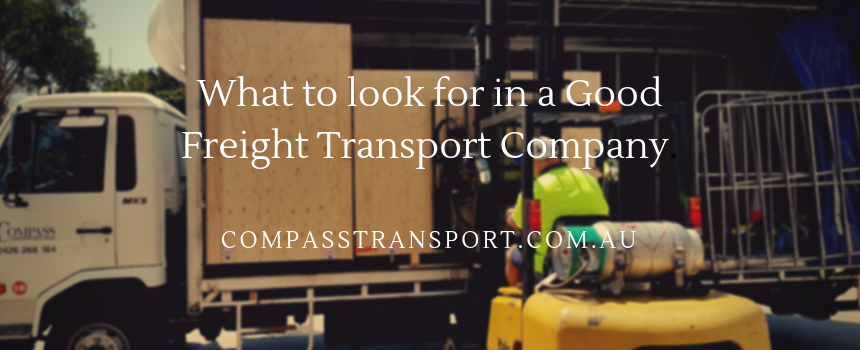 03 Oct

What to look for in a Good Freight Transport Company

Choosing a freight transport company may not feel like the most significant business decision that you'll ever make, but the truth of the matter is that it can have a telling impact on the operation. After all, it plays a crucial role in the order fulfilment process while also influencing the client's overall experience.

With this in mind, finding the right freight transport company in Queensland is a task that requires a great deal of attention. Use the following checklist for guidance, and you won't go far wrong.
Location
Location, location, location. It's one of the most vital aspects in all areas of modern business but is especially vital when choosing a freight transport service. When running a business in Queensland, it's vital that you choose a nearby service for a whole host of reasons. Ultimately, though, it boils down to making the transit process far smoother for everyone involved.
It makes sense to use a company that can get to your premises fast. Likewise, knowing that the company can be contacted quickly and easily should any issues ever arise will put your mind at ease. Besides, the local clients are more likely to know about the local delivery firms too.
Suitability Of Service
No two businesses are the same. As such, you cannot expect your needs to be identical to another company's either. When searching for a freight transport company, then, it's vital that you find one that is right for you.
There are various types of freight services that may be required. Whether it's port-to-port, port-to-door, door-to-door, door-to-port, or any other service doesn't matter. If the freight company in question cannot provide the type of service needed to satisfy your demands, there will be a better alternative somewhere else on the market.
Speed
A lot of businesses wrongly assume that being able to track the whereabouts of parcels and packages is a significant feature. In truth, though, you just need to know that all deliveries will reach their destination in the timeframe that you've given to the clients. Punctuality beats fancy gimmicks followed by feeble apologies every time.
There's no escaping the fact that we live in a world where consumers demand faster services than ever before. Many retailers offer next day or even same day services. If you are planning to match those promises, it's imperative that you choose a freight transport service that offers this speedy service too.
Reliability
The freight transport company will essentially become an extension of your business, at least in the eyes of the clients. Therefore, choosing a service you can trust should be considered to be non-negotiable. While this is built over time, several steps can be taken to confirm a company's reliability. It's vital that you make the most of those opportunities.
Reading reviews and testimonials is a great way to check the quality of a service. Meanwhile, a business that works with transparency (online and offline) should always be deemed preferential over a competitor that does not do this.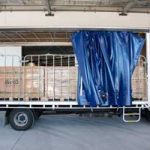 Network
If your business is an online venture, there's a good chance that at least some shipments will be going further afield than Queensland. Consequently, you might not only need to rely on the freight company. You may also need to rely on their network of professionals and contacts. Essentially, if you're sending items to China, it doesn't matter how excellent the service is in England.
While the best services are local, there's no doubt that the modern business world is heavily influenced by international trade. If the company has a good network, and tonnes of experience, you'll be able to use their services with confidence.
Value For Money
Every key business decision should be a financial one, and finding a freight transport service shouldn't be any different. Any money wasted on the shipping of your goods will ultimately cut into your profit margins. Conversely, trimming the fat in this crucial area puts you in a position to pass on the savings to your customers.
The word value should not be confused with the word cheap, though. When getting quotes from freight companies, you will naturally look at the costs involved. However, it counts for very little unless it is supported by the factors above. Do not forget it.
The Final Word
Your business is only as good as its products, and that means the condition in which they reach your customers. With the right freight transport company behind you, ensuring that they are delivered in style will feel easier than ever.