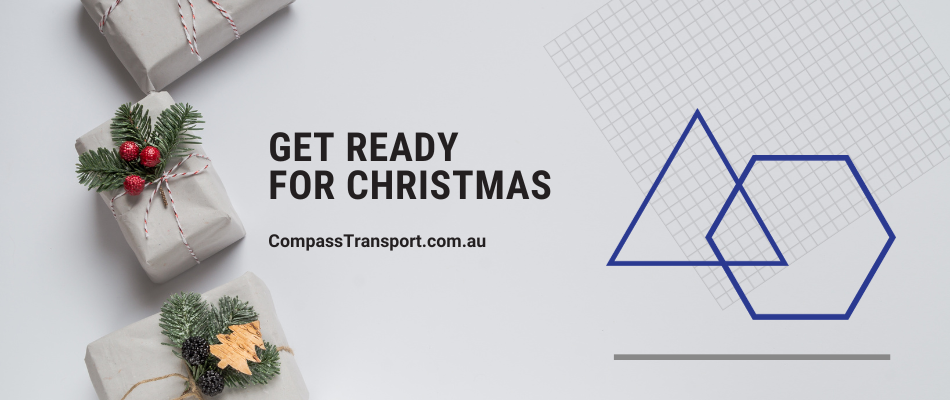 17 Nov

Get Ready For Christmas

The holiday season is on the way and, for a lot of businesses, that means a lot more activity, as well. While there is an opportunity for revenue and profit, there is also an opportunity for disaster if you're not prepared for the Christmas rush.

Here, we're going to make sure that all the news this time of year is merry for your business, by looking at how you can prepare yourself, especially through your logistics, to ensure that you're making the most of your holiday season.
Keep your customers in the loop
As soon as you start to feel the Christmas rush coming, or even in advance of that, be sure to send letters or emails reminding your customers that the season is coming. Let them know that there is likely to be a rush, so the sooner they get their orders in, the better the chance they will be able to get the products they need in time for the holidays. You definitely want those letters out by mid-November at the latest, and another at the end of the month.
Get an idea of your stock needs ASAP
One of the biggest challenges is to ensure that you have the stock you need to satisfy customer demand. While the past couple of years might have a few outliers, given industry-wide challenges, you should still be looking at the prevailing trends over the past years to get a much better idea of how much stock you need on your shelves. You might need to look at ordering stock earlier, or even going with international supply, eating the cost to maximize sales if you can't get all your supply domestically.
Automate and digitise
Not only is automating and digitising the process of ordering goods a big help to your customers, but it can also help your inventory management and your freight demand estimates. By automating information on how many orders are made, you can cut down on the time it takes from you and your team, getting accurate and fast reports on how much stock you might need to prepare, especially if you're opening for pre-orders.
Start stocking the materials and resources you need now
The logistics sector has had a shake-up over the past few years, with services slowing down and temporarily or permanently shutting down. For instance, many of the suppliers are reporting a high chance of shortages come the holiday season. As such, it's a good idea to start stock piling pallets and other surplus supplies you have now. Make any orders you need now, ahead of time, if possible, and don't be afraid to get in touch with more than one supplier to help meet those needs.
Control your volume delivery
While you can expect increased demand, there are also some moves you can make to ensure that demand doesn't reach a boiling point too close to Christmas, which is guaranteed to end in delays and late deliveries. For instance, you can incentivise your shoppers to place their orders now, be it by providing free deliveries, discounts on your best-selling products, or guarantees for on-time delivery if they are made before a certain date. The more advance your customers can give you, the better you will be able to meet their needs. Of course, there are always going to be those making orders at the latest possible moment, but anything you can do to hold off that pressure is a win.
Ready your infrastructure
As mentioned, regardless of what steps you take to make the volume of orders more manageable, you're going to have the holiday rush. As such, you should be ready to scale your infrastructure. This can include hiring short-term or freelance warehouse labourers to help you shift all that extra stock. But it is also likely to include making sure that you can find the outsourced freight planning services that you need. Outsourcing gives you the ability to rapidly scale to meet increased demand, but it's better to start scaling with as much advanced notice as possible so that you can make sure you're ready for the holiday period.
Ensure you have the right freight planning partner to help you through the holiday season
At Compass Transport, we are ready to help businesses of all kinds prepare their custom freight needs. Get in touch to learn more about our Brisbane freight services and how we can ensure that you scale things just right for Christmas. We're ready to help you make the best out of the holidays.