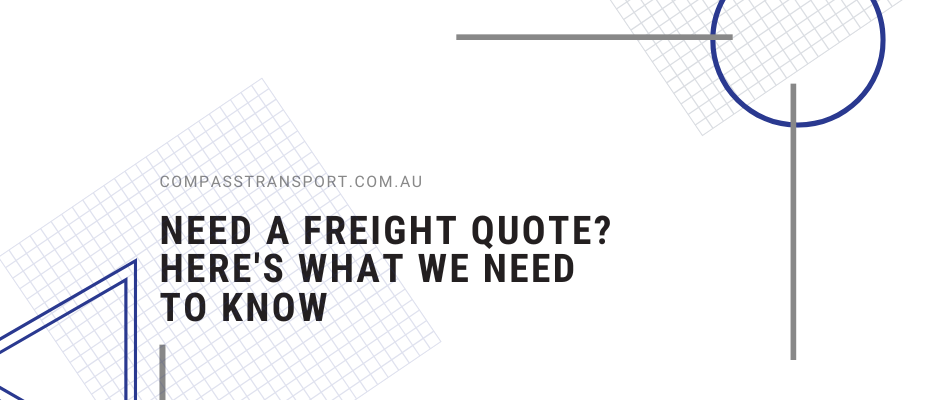 22 Jul

Need a Freight Quote? Here's What We Need to Know

Are you looking to obtain a freight quote? Good! This is a crucial step when shipping goods as it lets you understand the total cost of the service. Unfortunately, a lot of companies will try to take advantage of you by not providing a freight quote before the service is complete. As a result, you are hit with a bill afterwards that could be much larger than expected. 

Or, another common scenario is that your quote is much lower than what you end up paying. Why does this happen? Well, when obtaining your quote, you don't provide as much information as possible. This makes it hard for the company to give you an accurate quote, hence the difference between what you're quoted and what you pay.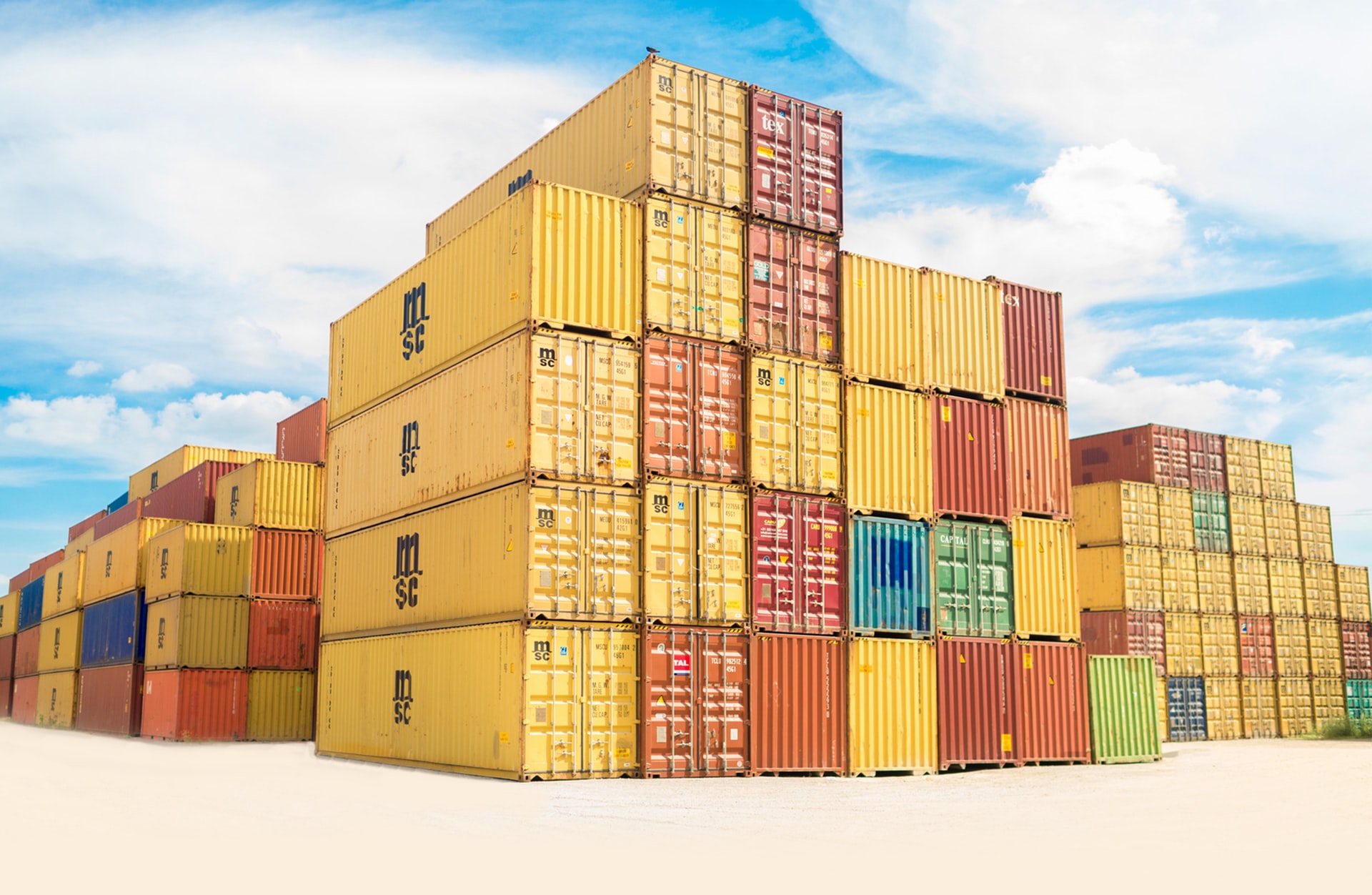 At Compass Transport, we endeavour to give all of our customers the most accurate freight quote possible. To do this, we need a lot of information from you. Here's what you need to tell us:
The Size & Weight Of The Item
Firstly, we need accurate details of the size of your item(s). This includes the total weight of the shipment in kilograms. Alongside this, you need to give us measurements of the item's dimensions. We require the length x height x width of the package, measured in centimetres. 
What happens if you are sending multiple items that aren't part of one big package? This is very common and you'll need to give us the weight and dimensions of each individual item that's being shipped. 
Generally speaking, the bigger and heavier a package is, the more costly it will be to ship. 
The Type Of Item
What are you trying to ship? We can handle most types of shipments, but certain special items will be more expensive to move than others. 
As such, you should inform us of all items, describing what they are and how they are packaged. Is your item a pallet, crate, skid, or something even longer? Is it a special item of significance – perhaps it is extremely valuable? 
Understanding the item type is important to transportation companies as it lets us figure out how we can load it onto our trucks. If the item is special and shaped uniquely, it may be harder to load than a regular one. This could mean we're unable to fully load our truck as usual, which would make the price go up for your shipment. 
Dates & Times
Lastly, you need to tell us all the relevant dates & times for this shipment. To start, when are your goods available for collection? This will also tell us where the goods have to be collected from, helping us map out a route. 
Next, we need to know the time and date that the good should be delivered. Naturally, the closer the date is to the collection time, the more costly it will be to transport. Why? Because we need to work faster and potentially work overnight to get the item to the chosen location on time. Opting for slower deliveries may help you get a lower quote that saves a decent chunk of money. 
Another factor that influences the freight quote is the distance travelled during transit. If our trucks need to travel long distances, this could mean multiple trips to top up on fuel. It also means drivers have to work longer hours, increasing their pay. Therefore, the total cost of the transportation service is likely to rise. The shorter the distance, the cheaper it will be – generally speaking. 
How Can You Lower Your Freight Quote?
It is possible to lower your freight quote if you make some smart changes. One simple idea is to package your items a lot better. Try to reduce the amount of packaging you use, keeping the items as small and light as possible. Additional packaging materials often add extra weight and size to an item, meaning the cost of shipping it will increase. 
Choosing a different delivery option can also help you lower the cost of your quote. At Compass Transport, we currently offer Same Day, Express or Overnight delivery options. Same Day delivery is our most expensive service as it gets the goods to your chosen location within the same day they are collected. As such, you could save money by choosing a slightly slower method – like Express or Overnight. 
Obtain Your Free Freight Quote Today
If you're interested in getting a freight quote for your shipment, contact our team today. You can click here to find all of our contact details – and don't forget to provide all of the information above!