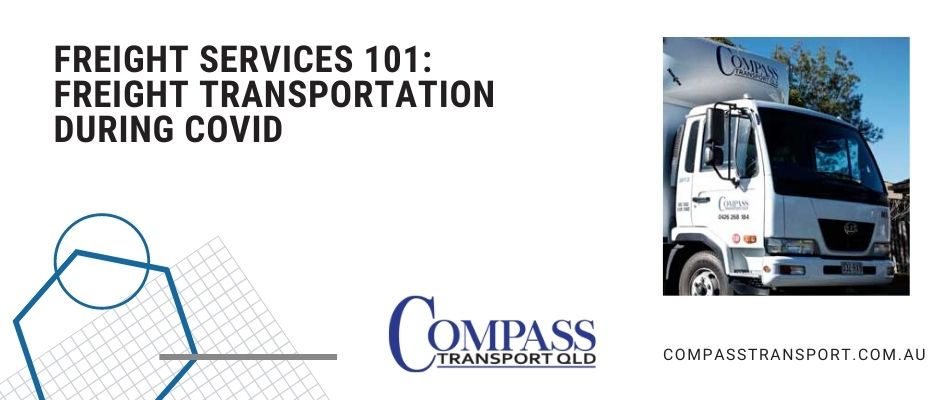 28 Jul

Freight Services 101: Freight Transportation During COVID

COVID-19 has been a disruptive force across all industries. However, as many businesses look to the prospect of reopening their doors, they may also wonder how they are going to effectively navigate the risks that are still out there. As such, we're going to look more closely at what you need to know about freight services, such as those available at Compass Transport QLD, and how they have continued to work during COVID-19.
Still providing Next Day delivery
To those businesses who rely on the consistent and reliable delivery of goods at the beginning of every business day, our Next Day Delivery services have remained steadfast in place throughout the COVID-19 pandemic. As such, we have worked to ensure that business owners don't have to come in to find a nasty surprise of not getting the goods they were expecting.
Reliable next day deliveries have become even more important as people tend to shop less often during the pandemic, but tend to buy more in bulk. Many of us can remember the toilet roll shortages at the start of the crisis. Others have a greater need for priority delivery due to the increased need for personal protection equipment like masks and sanitizing products.
At Compass, we ensure that we work tirelessly to ensure that you're getting your goods when you need them. Furthermore, by staying in contact and providing updates of the delivery process, you can make sure that you're in the loop, free from any unforeseen obstacles in the way of your deliveries.
Get your goods on the Same Day
Our team has worked to provide some of the most prompt deliveries for the industries that can't wait too long for their deliveries and, as such, we have become experts in Same Day Delivery. As such, we will aim to collect and deliver on the same day as best as possible.
These Same-Day delivery services are available all Brisbane, The Gold Coast, Toowoomba and The Sunshine Coast. If your location falls within our usual range, we will be able to guarantee Same-Day delivery, setting us apart from many of the other freight services out there, all while ensuring your custom freight assignments get the attention, care, and preparation needed to ensure a save journey on the road.
Other freight and goods transportation methods might be affected by ongoing fluctuations due to the COVID-19 pandemic. For instance, both air and sea cargo services can be suspended and delayed. Train times can be restricted, too. In the vast majority of cases, there are going to be no such restrictions for road freight.
Paired with the fact we can deliver door-to-door, this timeliness means that Same Day deliveries are perfect for perishable or urgent goods that might not be suitable for longer journeys.
Depending on the location and other factors, there may be times that we cannot provide Same Day services. We will inform you if this is the case, instead offering our overnight freight services, which are especially helpful if you need to move cargo out of the state.
Delivering the most urgent of goods
For some of our clients, Same Day delivery may not be urgent enough. Now, more than ever, there have been businesses and organizations that have needed vital medical equipment, food and essentials, and other supplies to cope with the strain of the lockdown.
As such, if you need your goods to get to their destination even more quickly, then our Express freight services can cut down the speed of the journey. By choosing the most direct route with less traffic based on our excellent fleet management practices, we can get your items where they need to go in no time.
During these restrictive times, working with more than one carrier can add extra risk and delay to the journey. For instance, if an air or rail freight carrier has to then transfer the cargo to a driver, that's additional time you're wasting. With road freight services, you are working with one carrier, so there are no such delays.
The team you can rely on during the COVID-19 crisis
Compass Transport Queensland has been working to provide custom freight solutions to clients all across Bribraine, The Gold Coast, and The Sunshine Coast with consistency and reliability throughout the COVID-19 pandemic. While other services have seen understandable restrictions and disruptions, we have worked to avoid them. Furthermore, every care is taken to ensure the safety and cleanliness of your cargo, allowing you peace of mind to keep your goods moving.