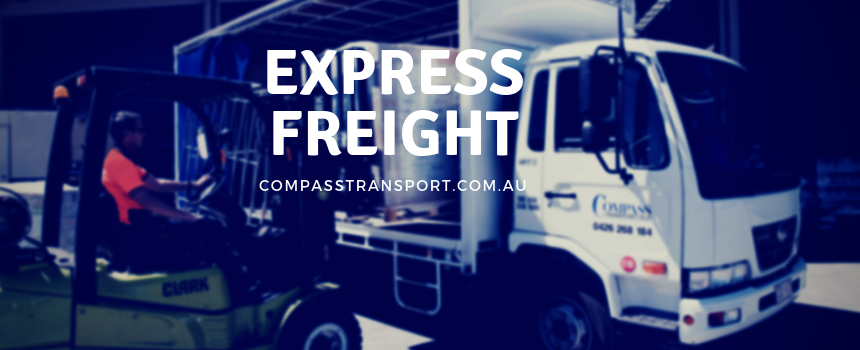 01 Aug

Express Freight

Thanks largely to the world of online selling, transporting goods to various parts of the country (or potentially even further afield) has become an increasingly common responsibility for modern entrepreneurs to consider. With several methods to choose from, selecting the right service should be top of the agenda. In many cases, an express freight company will be the best bet for your ongoing business needs.

Here's everything you need to know about express freight companies and why you should choose this option over local postal services.
The Benefits Of Choosing Express Freight
Opting for the express freight solution brings a host of benefits for the business, regardless of which industry you're in. Here are 10 of the best:
Same Day Service
The ability to send items and know that they will arrive at the intended destination within a matter of hours is something that can set your company apart from the rest. A postal service cannot match this, which immediately puts the express freight option ahead of the game. After all, the impatient nature of modern consumers dictates that the need for speed is greater than ever.
Guaranteed Next Day Deliveries
As well as same day services, express freight solutions can guarantee that the next day transport facilities will deliver on that promise. This isn't always the case with the local postal service, which will merely endeavour to make this happen. While this may suit personal matters, most businesses need assurances that can be passed onto the client.
Save Money
An express freight service will often work out cheaper than the postal service, particularly when you are using it for regular business matters. This may come as a surprise, but it's certainly true for companies looking to handle bigger products as postal services will charge silly amounts for weighty and bulky items. From a financial perspective, there is one clear winner.
Practicality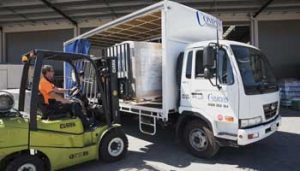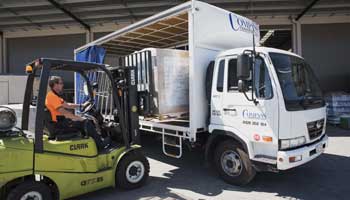 On a similar note, the local postal service may reject bigger items or heavier items. This restrictive nature can feel very problematic for your business, particularly if it deals with larger items. An express freight company that works with big trucks will offer far greater versatility, which can put your fears over the logistics of sending the items to bed.
Save Time
If your business is located next door to the post office, that's great. What if you're not, though? Transporting items to the post office is a time-consuming challenge in itself, which can disrupt productivity. An express freight service can collect the items directly from you, meaning you no longer have to worry about this.
Boosted Reputation
In addition to the increased speed of delivery, simply seeing the items arrive from a private company rather than a local postal can work wonders for your company's reputation. It lets customers know that you've taken extra care to ensure that their products arrive in perfect health, which encourages them to use the business in the future.
Greater Communication
The ability to track items in an effective manner is insufficient when using postal services. The chance to know where things are at all times puts your mind at ease while also allowing you to answer any customer queries that may surface. And, even with the most reliable service by your side, it's inevitable that some clients will contact you far too quickly.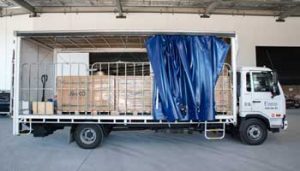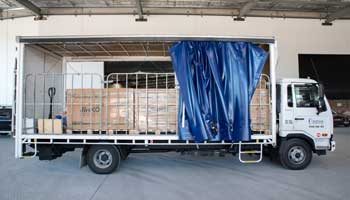 Greater Versatility
In addition to having the item picked up at a suitable time, it may be possible to arrange for the delivery to take place at the right time for the customer. Again, this added facility creates a sense of professionalism and gives consumers another reason to choose your business. This is a significant incentive for choosing express freight trucks over standard postal options.
One Service Throughout
When using a postal service, your goods will pass through many hands. It only takes one of them to make a mistake for the shipment to become compromised. With a door-to-door service, this no longer becomes an issue. The driver knows exactly what they have picked up, and will take it to the intended destination as ordered.
Peace Of Mind
The harsh reality of dealing with local postal services is that it's not uncommon to encounter problems with lost packages and damaged goods. An express freight truck is equipped with all the necessary precautionary goods to protect items throughout transit. Ultimately, this will bring fewer returns, which will aid the long-term finances too.
Whether you need a same day delivery service, want to transport big items, or simply want an affordable and hassle-free solution, Compass Transport is here to help.