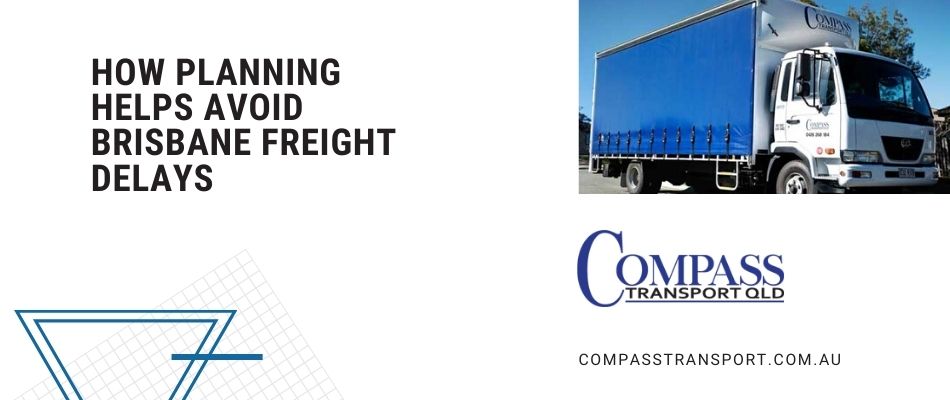 14 Jul

How Planning Helps Avoid Brisbane Freight Delays

Even if you have the best of intentions when it comes to shipping out your goods, improper planning can result in incredible failure.

The fact of the matter is, we live in a society of instant gratification. Thanks to big-name corporations like Amazon, consumers expect their goods to arrive in a matter of days (or, in some cases a matter of hours!). While most people are understanding when it comes to the time it takes to ship something, delays are a different story.

If your Brisbane freight delays are starting to cause problems for your company, it could be due to a lack of planning.

So, what can you do to avoid these delays?
Planning for Paperwork Preparation
It's no secret that the right documentation and paperwork is needed for every shipment, especially when it comes to imports. It's important to allow yourself an ample amount of time to complete the proper paperwork for each shipment. But, if you have a lot of orders coming in at once, it's far too easy to get caught up and end up falling behind.
One way to combat that (and as a result, fight against freight delays) is to plan ahead. Organize the different types of documents you'll need, figure out how to produce them efficiently for each shipment, and note any accompanying documents, as well. This particular planning tip is also about organization. Keeping your paperwork organized will make the shipping process less stressful and overwhelming. You also won't have to worry as much about rush payments for document processing when you plan ahead.
Expecting the Unexpected
If you've been in the Brisbane freight industry for any length of time, you probably already know that you can't always plan ahead for everything. Unfortunately, things will always happen that are out of your control.
But, that doesn't mean that you can't plan for those things.
Two of the biggest factors that can derail the best laid plans are weather and vehicle issues. While you can't control either of those things, you can still plan and prepare.
Make sure you're constantly monitoring the weather when shipments are going out on a fleet. If dangerous weather is coming in or even if it's expected, you can inform your customers of potential delays. Most customers are usually fine with small delays as long as you remain in communication with them and are transparent about the issues at hand.
When it comes to vehicle issues, again, there is nothing you can do to prevent them entirely. But, you can plan ahead by keeping up with general vehicle maintenance. Even having a safety checklist for drivers to go over before they hit the road can help to reduce the risk of an accident or a breakdown of the fleet.
Have a Backup Plan
One of the best plans you can have – is to always have a backup plan. Backup plans can be used as a safety net if things ever end up falling through. Again, it's difficult to be able to predict everything, no matter how much planning comes into play. So, try to flesh out every possible scenario and situation and always have a backup plan in place for when things don't turn out as you may expect.
Your backup plans can change over time as your needs shift. But, most backup plans for freight delays should include things like:
Logistical support
Alternative routes
Emergency inventory stockpiling
One of the best ways to avoid delays is to work with the right people, from your service providers all the way up to your management team. It's also important to work with the right freight transport company – one you can trust and one that won't be afraid to communicate with your business in order to form a positive relationship. When you develop that relationship, you can start to develop more consistent timelines for your shipments, because you'll have a better idea of how your freight transport company works.
At Compass Transport, we pride ourselves on being the same-day delivery specialists. We've been in the Brisbane freight industry for over 30 years and have had the opportunity to put just about anything and everything on our trucks.
One of the keys to avoiding freight delays in Brisbane is communication. As a supplier, it's important to know what's going on with your freight so you can keep track of timelines and inform your customers/clients. We're happy to offer transparency with each shipment, so you know exactly what you're getting from an experienced team that is willing to go out of their way to get the job done.